{[['
']]}
The 5-Minute Neurology Consult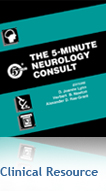 Author(s): D. J Lynn MD, Herbert B Newton MD, FAAN & Alexander D Rae-Grant MD, FRCP(C)
Publisher: Lippincott Williams & Wilkins
The perfect on-the-spot reference guide for neurologic symptoms and disease. On the wards, in the office, on rounds, or at the bedside, this reference provides instant access to reliable, clinically oriented information on all disorders of the nervous system. Users can quickly search a list of diseases, click on a disease, and get well-organized, easy-to-scan screen text on signs and symptoms, diagnosis, treatment, medications, follow-up, pregnancy considerations, diseases with similar characteristics, synonyms, and ICD coding.
click download link, wait 5 secs and click "SKIP AD>"
button at top right.
For your information, this is not regular e-book, this is medical application of PC that needs Windows

Operating System for installation (98, Me, 2000, XP, Vista, 7).




Contribute to us.

So that we can buy new skyscape's titles to get and share the download links.

Rate this posting: